Air conditioning has become increasing popular in recent years, despite being a fairly new addition to the UK on any major scale. If you want high-efficiency and affordable AC options that you can rely on, then you need our domestic air conditioning North East and beyond.
Good AC units can help you get consistent and comfortable temperatures all year round, and we have a range of energy-efficiency options that can provide great cooling in every season. Whether you want something stylish and wall-mounted, a ducted raised nit or a low-wall air conditioning system, we can help you find the perfect option for your needs.
Our expert team is here to help and ready to serve, taking you through every step of the process. If you want to know anything specific about what we can offer, then contact us and tell us what you're looking for.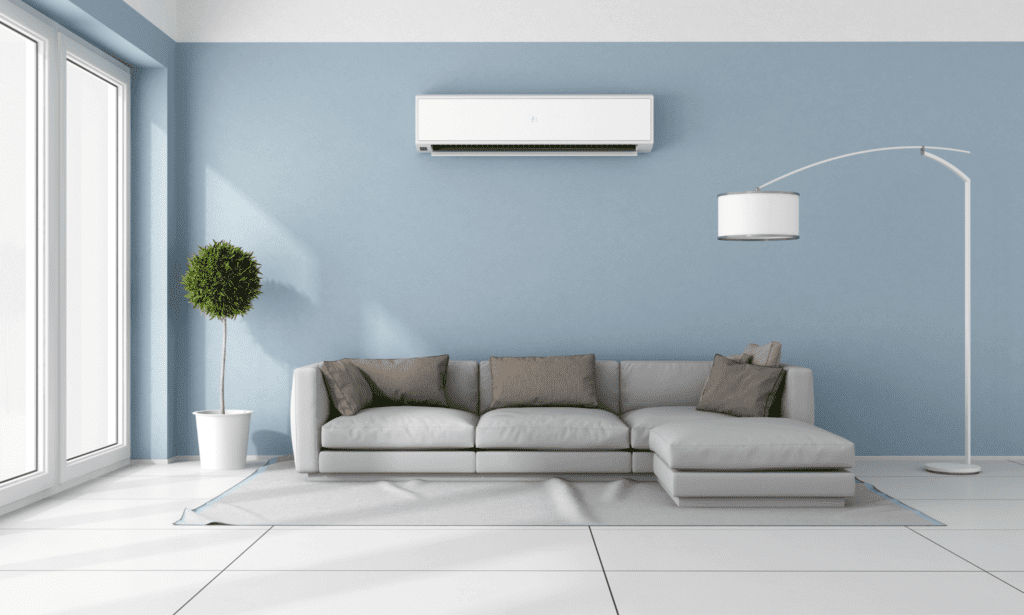 Finding the Ideal Domestic Air Conditioning Units for your Home
Wall Mounted AC
Wall mounted AC units are some of the most cost-effective and affordable options on the UK market, and are extremely easy to install in any room with minimal work required. Their long, thin design means that they don't take up too much space, and they're also surprisingly quiet compared to other AC options.
Ducted AC
A ducted system or ceiling mounted AC can be more expensive, but they're also very pleasing and can easily be installed to cool multiple rooms at once. They're hidden inside the walls and ceilings, meaning that you only see the highly-customisable grills and not the bulk of the system itself.
This not only gives you extremely effective cooling, but can also add some extra style to a room if you choose the right combination of aesthetic options. Our team of experts can help you find the right designs for your home, walking you through every option we have and offering bespoke ways to adapt the finished product.
Low Wall AC
Low wall AC units are similar to wall-mounted units, but are meant for lower walls in places like softs and conservatories. They're often placed out of sight and can be installed in hard-to-reach areas for minimal aesthetic disruption, making them a great niche solution to cooling down these spaces.
What if I Already Have AC?
Even if you have an AC unit already, our experts at NorthernAir can ensure that it keeps running smoothly. This means maintaining, servicing and repairing the existing unit to ensure that it won't break down any time soon. If you want to know more about what we can provide, the contact us directly to learn more.