Data centres and server rooms are one of the most important parts of modern businesses, but they can also be one of the most risk-prone. Servers can easily overheat it they're left unchecked, and having proper temperature controls can be important for avoiding serious issues in the long-term.
This means that most these data centres require very precise cooling systems, allowing for proper climate control that can help stave off crashes, shutdowns and heat-related server damage. Finding a balance is important, and we at Northern Air are fully equipped to find a great long-term air conditioning option that can suit your server room needs perfectly.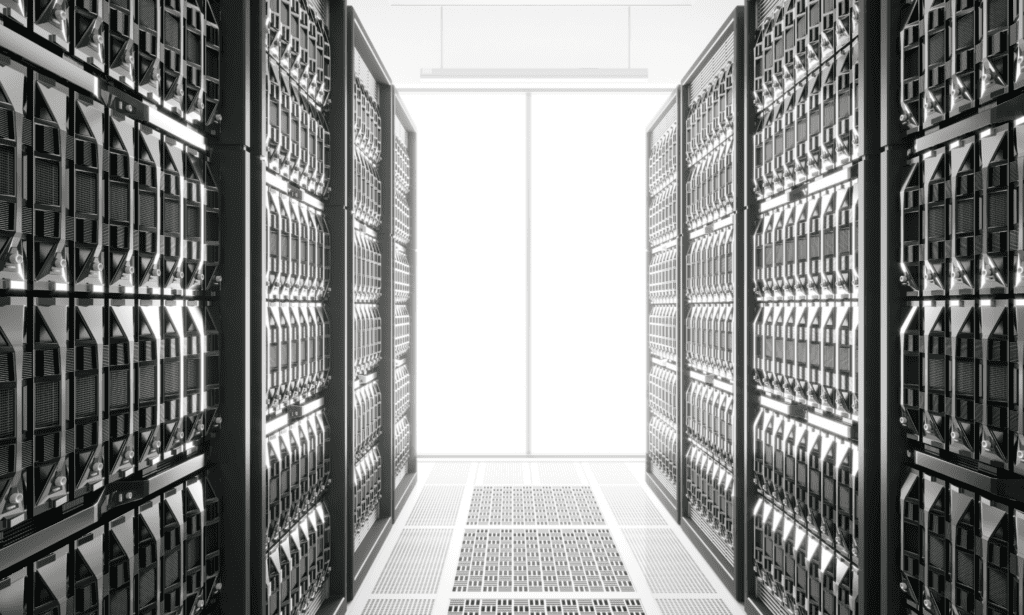 Keeping Servers Cool with Server Room Air Conditioning
We have a long list of different server air conditioning options, suitable for even the smallest network closest or largest server farms. Whether you need wall-mounted cooling units or suspended ceiling-mounted systems – or even something within the server rows themselves – we can provide you with the mechanical and technical skill necessary to install a new unit for you.
Our specialists can pay a visit to your server space to get a better understanding of what you actually need, then recommend the perfect AC system and setup to match your requirements. We can select a range of products that would resolve your temperature control issues, then create a custom system specific to your office or business.
Not only can we install systems, but we can get hold of the required planning permission to go ahead with the changes. We are fully certified to handle a wide range of different AC products and units, giving us a huge list of options to choose from. If you want to know more about what we can offer, get in touch – we can offer a free site survey and quotation if you know what kind of services you need.
Expert Server Room Air Conditioning Installation and Maintenance
We focus on getting each installation done in a quick and convenient way, all without sacrificing the quality of the installation. Our expert staff know how to install an AC unit safety and reliably, leading to a massive reduction in downtime and general disruption.
Our services aren't just geared towards installation, either. We're prepared to handle servicing, repairs and maintenance all year round, standing ready to help out past clients with their systems if something goes wrong.
Why Use Northern Aircon?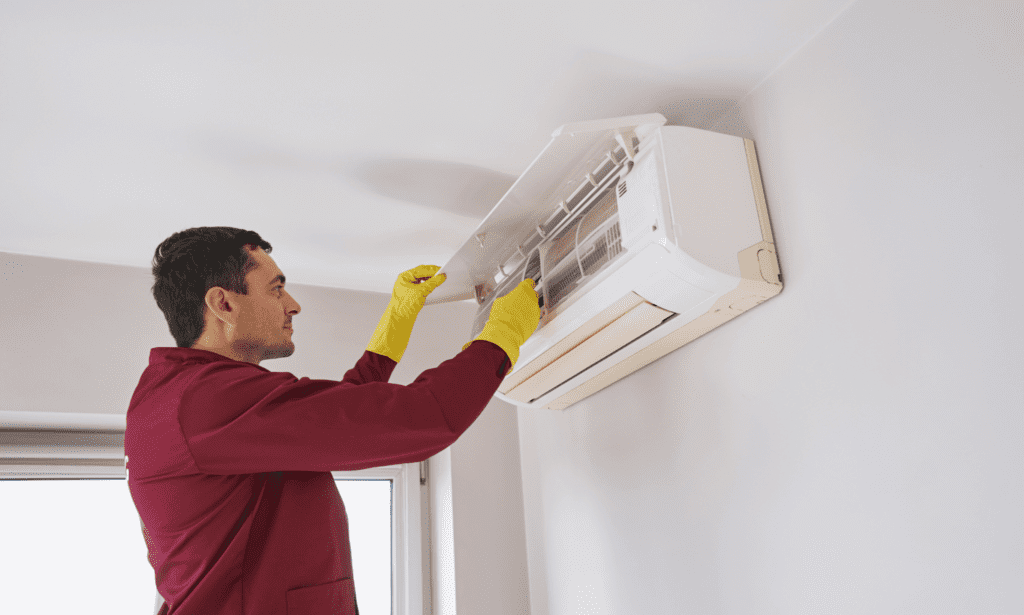 With so much experience under our belt and a wide range of different AC services, we're ready to work with any business to create the ideal server room conditions for them. As one of the UK's leading AC specialist companies, we know how to create a quiet and temperature-controlled space that can keep your servers functioning.
Whatever scale you're operating on, we can find the most practical and reliable solution for your needs. If you want to know more about what we can offer, or have a specific idea in mind already, the contact us to get stated on your latest server room additions.